PRODUCTS Features
Who or What is Clevo?


CLEVO is a large Taiwanese computer company specializing in laptops. While the Clevo brand name is perhaps not widely known, their products are re-branded and sold by known brand OEMs (Original Equipment Manufacturers) ; notably Sager in USA, Eurocom in Canada , XMG / Schenker in Europe etc.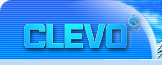 Established in 1983, as an ODM (Original Design Manufacturer), they sell barebones ranging from laptop to portable computing solutions for both AMD and Intel processors. Clevo is one of the world's most preferred ODM partners and markets their products in more than 50 countries, and have established service centers in the USA, Germany, Britain, China, and Taiwan.